One POS software to sell everywhere
Stock Management System is a leading retail POS software in the cloud. We're changing the way you sell in-store, at pop-up locations & on-the-go.
All-in-one retail POS software
Our software has one objective – to make the sales process easier.
Helping you sell in-store, online and on-the-go, Stock Management Systemis an all-in-one retail POS sales solution that is designed with today's retail stores in mind.
Scale your inventory on demand without owning a single piece of equipment, or worrying about server maintenance and upkeep. Data is centrally located, inventory updates are in real-time and order processes remain consistent.
Why should you choose cloud retail software like Stock Management System?
Your choice in a retail point of sale is important to the success of your business.
Your retail software is responsible for the recording and safekeeping of your store's important transactions.
Conduct and manage your business with the one easy to use system that gives you less to worry about and more time to spend growing your business. You can rely on your retail software for everything including orders and inventory management.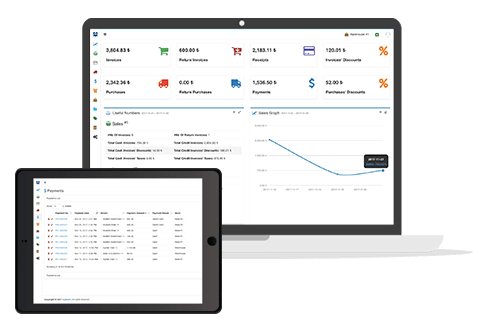 Key Features
Any Device, Anywhere
Stock Management System is a cloud-based software that works on any PC, Mac and iPad. All you need is an internet connection and access to a web browser!.
Streamline your sales process and business operations with a simple, yet fast retail solution.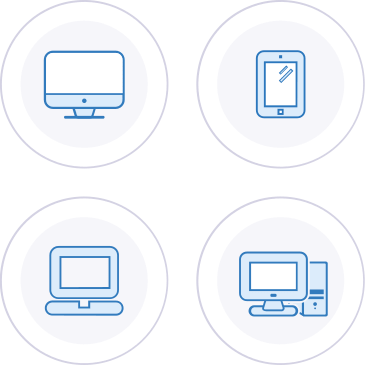 Sell From Multiple Locations
Scaling your business is now simpler than ever with Stock Management System, where adding new outlets, warehouses or cash registers can be done with the click of a button.
The process is quick and easy, and best of all, Stock Management System allows you to track all your stores' data, sales, and inventory reports from one place.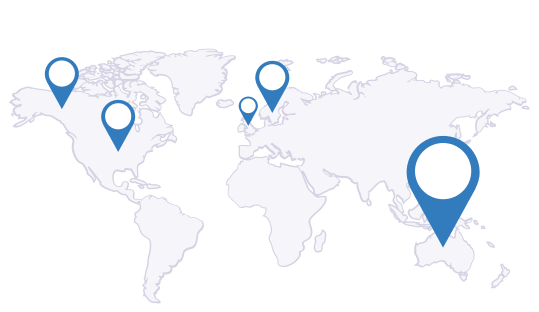 Manage Staff Access
One of the many features of Stock Management System includes enabling users to manage their staff access permissions directly from the POS terminal. Control your staff access to reports and data, starting from administrators and including cashiers by creating individual accounts for each.
For example, a manager of the store has full access to the entire Stock Management System dashboard where he can view sales reports and customer profiles. Yet a cashier would only have access to the sales screen. Stock Management System allows you to set and change user permissions upon your request on-the-go.
Reports & Analytics
Stay up-to-date on your business sales, purchases and inventory with our intelligent business analytics platform, and track all the data you need in a single dashboard.
With a few clicks, business owners can generate reports on sales, customers' profiles and overall business performance and track and compare sales growth to promptly react to changes.
All reports can be exported to facilitate communication with external providers and stakeholders.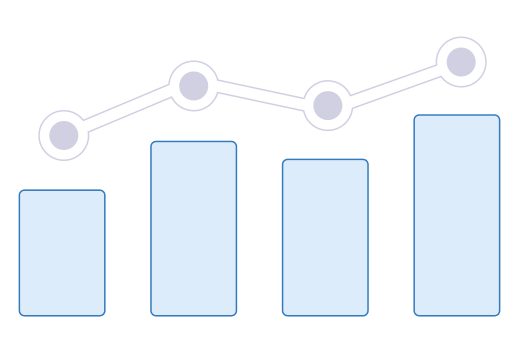 Everything a retail business needs
A powerful, easy to use Point of Sale software, providing you with all the tools you need to sell in-stores, at pop-up locations and on-the-go.
Quick Cash Sales

Keep making sales even when user is offline just by tapping on your tablet to ensure quick transactions on an organized and intuitive layout. The system will automatically sync the added offline data when there is an internet connection.
Inventory Management

Manage multiple stores under one account. Track, manage and report the stock of products and their details. You can set as many inventory locations as required.
Orders Management

Create, save and edit orders. Customers can pay using different payment methods including cash, credit card, cheque or save payment on account. All transactions are automatically updated on all devices and sales channels.
Products Management

Easily manage your products by adding details which may include variants, images, brands etc. Everything you need to know in one place.
Notifications

Receive automatic stock level notifications when inventory items are running low or reach re-order level.
Multi-Language

Mini & More is a multi-language platform that supports different currencies and date formats which provides you with suitable user friendly interfaces and reporting tools for your business.